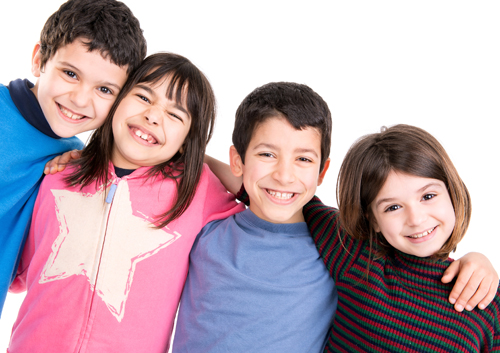 Toothaches in children can be tricky ordeals that cause distress for both the child and the parent. You may feel helpless and frustrated because you cannot pinpoint the location of the pain. It is so hard to see your little one experience discomfort and feel like there is nothing you can do about it. But there are ways you can help. Try these tips the next time your child has a toothache.
Zero in on the Painful Area
The first thing you need to do is find out where the pain is coming from. If your child is old enough, ask him or her to point to the painful area. In younger children, look for swelling and redness on the gums and cheek, dental caries (discolorations on the tooth), or broken teeth. Try to get as close to the location of the pain as possible so you can determine an effective course of action to relieve it.
Try to Find the Cause
Not all toothaches are actually toothaches. A child can bite his or her tongue or cheek, have sore gums, or develop ulcers in the mouth. Teeth that are coming in can also be quite painful. If a tooth is discolored, broken, loose, or has spots that are either darker or lighter than the rest of the tooth, those could be causes of pain.
Five-Step Approach to Dental Pain Relief
Floss. Help your child floss to remove any food particles that may be wedged between the teeth and could be causing pain.
Rinse with warm salt water. Use a warm salt-water solution and have your child rinse well by swishing or holding the salt water over the painful area.
Use a cold compress. This can relieve pain and swelling. If there is no swelling, you can try it anyway to subdue the pain. Try it on for about 15 minutes, then off for 20.
Give the child ibuprofen or acetaminophen. Use the appropriate dosage for your child's age and administer it regularly as directed.
See Dr. Varble, Dr. Applebaum, Dr. Dill and Dr. Wong. If you determine that the tooth or gum is damaged, or if the pain simply cannot be relieved, call our Creve Coeur, MO and St. Charles, MO office.
If your child is experiencing throbbing pain, fatigue, or fever, you should call your pediatrician as soon as possible. If your child is experiencing mouth pain accompanied by trouble breathing or swallowing, it can indicate a more serious situation and you should take your son or daughter to the emergency room.
Most mouth pain in children can be remedied with the simple steps here. The important thing is that you remain calm, no matter what. You child is taking cues from you and if you panic, he or she will panic.