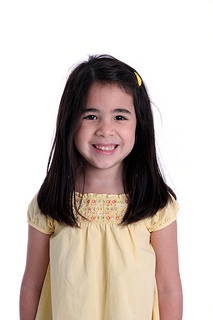 Our team at SmileKidz knows that every parent loves to hear his or her child say, "no cavities!" when leaving our office. Let's talk about why primary (baby) teeth get cavities, what you can do to help prevent them, and what Dr. Varble, Dr. Applebaum, Dr. Dill and Dr. Wong can do if your child gets a cavity. It's a team effort!
Prevention is Key
A well-balanced diet high in protein, vitamins, and minerals (especially calcium and phosphorous) is an important part of cavity prevention. The American Academy of Pediatric Dentistry (AAPD) states that children should eat healthy snacks like cheese, vegetables, and yogurt, and drink milk. Limit hard candy and carbonated beverages, which have acid and can cause tooth decay. Also, do not put children to bed with a bottle of milk, formula, or juice because sugary fluids pool around the teeth and gums, which promotes decay.
In addition to limiting sweets and scheduling regular visits at our Creve Coeur, MO and St. Charles, MO office, make sure your child flosses once a day and brushes his or her teeth twice a day with a pea-sized amount of fluoride toothpaste. A good rule of thumb is if children can tie their shoelace, then they should be able to brush their teeth without help. The American Dental Association (ADA) recommends the following basic brushing techniques:
Place the toothbrush at a 45-degree angle to the gums.
Move the brush back and forth gently in short strokes
Brush the outer surfaces, inside surfaces and chewing surfaces of all teeth.
To clean the inside surface of the front teeth, tilt the brush vertically and make several up-and-down strokes.
Brush your tongue to remove bacteria and keep your breath fresh.
These tips will greatly increase cavity prevention; however, if your child gets a cavity, it will not heal on its own and must be fixed. Dr. Varble, Dr. Applebaum, Dr. Dill and Dr. Wong will remove the decayed part of the tooth and fill the hole where the decay was. You may wonder why it's important to fill baby teeth if they're going to fall out eventually. Baby teeth hold space for permanent teeth to grow in. If one is lost, teeth may shift and prevent a permanent tooth from growing in. In addition, a decayed tooth can become abscessed and cause pain. No fun!
Let's work together to help your child develop good oral health habits that last a lifetime. Please contact our office if you have any questions about your child's diet or cavity prevention.