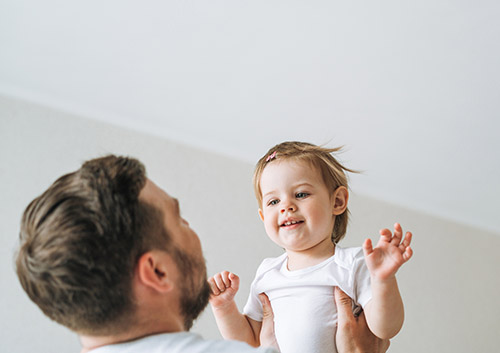 Children's baby teeth generally start to fall out when the adult teeth underneath them are ready to arrive. Visits from the Tooth Fairy begin around the age of six, and continue until the last baby molar is gone.
But sometimes, we can't wait for nature to take its course, and children need a dentist's assistance to remove a primary tooth before it falls out on its own. Here are some common situations where extracting a baby tooth is best for a child's present—and future—dental health.
Dentists make every effort to save teeth, and this includes baby teeth. A filling or even the baby tooth version of a root canal can be used to save little teeth when a cavity appears.
But severe decay could mean that there's not enough healthy tooth structure left to fill. Or that bacteria have caused infection inside the tooth. Left untreated, infections can spread to other tissues in the body and can become quite serious. When a primary tooth is seriously decayed or infected, an extraction is often the healthiest choice.
Sometimes a baby tooth will recover on its own if it's been jarred by an impact. Sometimes an injured tooth can be repaired with treatment. If there's serious damage, though, a baby tooth is at risk for abscess and infection, and, sometimes, can cause harm to the adult tooth beneath it. In cases like these, an extraction is the safest option.
When an injury causes a broken or dislodged tooth, call Dr. Varble, Dr. Dill, Dr. Wong, and Dr. Parks immediately. Whether the tooth can be saved or should be extracted depends on how serious the injury is and how soon you can get your child to the dentist's office or the emergency room.
Whenever a child loses a primary tooth early, a pediatric dentist will be on the lookout for potential orthodontic problems. Remaining baby teeth tend to shift to fill any empty spot. Without the proper space to come in, the adult tooth can erupt out of place or at an awkward angle. Dr. Varble, Dr. Dill, Dr. Wong, and Dr. Parks might recommend a space maintainer to keep baby teeth aligned properly and to make sure the right spot stays open for the permanent tooth when it's ready to erupt.
We've talked about primary teeth which are lost early, but it's also problematic . . .
When a Baby Tooth Doesn't Fall Out
Usually, a wiggly baby tooth is a clue that the adult tooth underneath has started pushing its way up and out. The baby tooth's root is gradually absorbed as the adult tooth moves into place. Without an intact root to hold it in place, the baby tooth grows looser and looser until it falls out. Now the permanent tooth has the perfect open space ready for its arrival.
But when baby teeth don't fall out on their own, this can be another source of orthodontic difficulties.
Stubborn baby teeth can mean adult teeth erupt behind them, creating a double row of teeth (colorfully known as "shark teeth") and risking crowding and misalignment. Or a baby tooth can block an adult tooth from erupting at all. When that baby tooth just isn't budging, an extraction will create space for the permanent tooth to erupt.
If an extraction is scheduled, consult with Dr. Varble, Dr. Dill, Dr. Wong, and Dr. Parks about these important topics in advance:
Preparing for the Procedure
A pediatric dentist is an expert not just in caring for little teeth, but in caring for little patients as well. Because extractions can be scary for children, talk to our Creve Coeur or St. Charles dental team to learn how to prepare your child for the procedure in an informative, comforting, and age-appropriate way.
A local anesthetic could be all that's necessary for a simple extraction. If sedation is recommended for an extraction, or if you feel sedation is better for your child's needs, discuss nitrous oxide, oral medication, and other options with your dentist.
Whether it's how to protect the area around the extraction, which foods and drinks are best over the days following, or how to treat pain and swelling, you'll be given clear instructions by your pediatric dental team to help your child recover comfortably and quickly.
Little teeth can take different paths on their way to the Tooth Fairy. Your pediatric dentist is an expert both in treating children's dental needs and in making sure their oral development is on schedule. If your dentist has recommended an extraction, it's because this is the very best way to protect your child's immediate oral health while ensuring a healthy future adult smile.