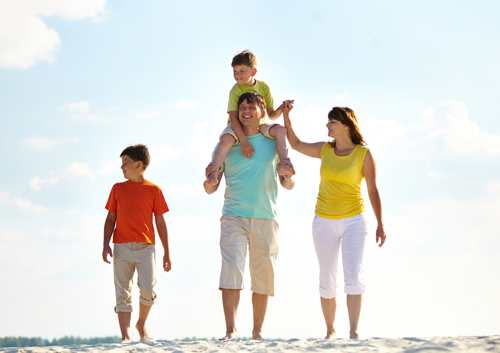 Childhood tooth decay is the most common chronic childhood disease, affecting nearly one in three children between the ages of two and five. In fact, the American Academy of Pediatric Dentistry reports that tooth decay can appear in children as young as six months old. As a parent, it is possible to spare your child from early childhood tooth decay, and potentially prevent a lifetime of oral health problems in one fell swoop.
Birth to age two
Good oral health begins before your child's teeth ever erupt from the gums. During the first few months of life, you should be wiping your child's gums with a damp cloth after eating. As soon as teeth appear, Dr. Varble, Dr. Dill, Dr. Wong, and Dr. Parks and our team at Dentistry for Children recommend you start brushing them with a toddler toothbrush and water, and call our Creve Coeur or St. Charles office to schedule your child's first visit. Never allow your child to go to bed with a bottle, and try to limit beverages other than water only to meal times. Children who walk around or go to sleep with bottles or sippy cups full of juice or milk are exposed to more sugars and are more likely to develop tooth decay.
Ages two to six
All of your child's primary teeth should erupt by age three. Brush your toddler's teeth at least twice daily with a toddler toothpaste and toothbrush. As your child gets older and learns not to swallow toothpaste, you may begin to use oral care products specially designed for preschoolers and elementary-age children. Be sure to maintain regular dental appointments and cleanings as recommended by your child's dentist, and encourage your son or daughter to begin drinking from a regular cup. This is also the time to teach your child the importance of healthy eating habits, which includes limiting sweets and sugary desserts to mealtime.
By first grade, your child will begin to lose primary teeth. This is the time to start talking with Dr. Varble, Dr. Dill, Dr. Wong, and Dr. Parks about dental sealants, which can prevent tooth decay from forming on the chewing surfaces of the teeth. Sealants are painless, easy to apply, and undetectable to other people.
Tips
Fluoride is an important ingredient for healthy teeth. Check to make sure the water your child drinks is enriched with fluoride. Also, brush your child's teeth with fluoridated toothpaste, and talk to our office about whether fluoride treatments could be right for your family. For more information about preventing your child's tooth decay, or to schedule an appointment with Dr. Varble, Dr. Dill, Dr. Wong, and Dr. Parks, please give us a call at our convenient Creve Coeur or St. Charles office!