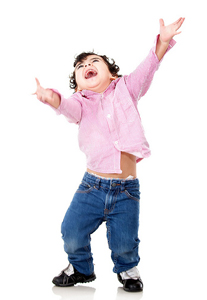 Sealants provide a thin coating over molars that can be a powerful tool to protect your child's teeth from decay. This simple and painless solution can be applied in a matter of minutes by our team at SmileKidz, forming a protective shield and avoiding costly and painful cavities or other forms of tooth decay later.
The Causes of Tooth Decay
Our mouths are routinely filled with germs and bacteria. Some of these bacteria can be helpful in converting the foods we eat (especially sugars in the food) into acids that our bodies use to break down food. However, when we eat too much sugar, the excess acids can cause cavities and other decay in teeth.
Molars (our chewing teeth) are prime sites for tooth decay because they have rough surfaces with lots of little grooves where small food particles and germs find places to stay for extended periods of time. If you can prevent tooth decay in your child's teeth now, you may be able to avoid treatments for decaying teeth later in life—costly and painful procedures like crowns and fillings.
Protecting Against Decay
A comprehensive plan for mouth care can protect against tooth decay. This plan should include:
Drinking water with fluoride in it or using other fluoride supplements
Eating a healthy diet (avoiding excessive sugar)
Brushing teeth regularly
Applying sealants
On their own, each of these activities is good but does not provide enough protection against decay. Fluoride is best for protecting the smooth surfaces of our front teeth, but may not provide enough of a shield for our rough, uneven back teeth. In addition, toothbrush bristles may not get to all the tiny food particles and germs in our mouths. For these reasons, sealants are the recommended preventive measure for molars in the fight against germs.
Who needs sealants, and when?
The best time to get a sealant is when your child's adult teeth are just growing in. Between the ages of about five and seven, children grow their first permanent molar teeth, and they grow a second set of permanent molars between the ages of 11 and 14. Sealants placed on these teeth as soon as they grow in will be most effective in preventing tooth decay before it occurs.
If your child still has his or her baby teeth, Dr. Varble, Dr. Applebaum, Dr. Dill and Dr. Wong may recommend sealants for teeth that are especially rough or uneven and may be prone to tooth decay. When your child loses his or her baby teeth, we will apply new sealants to the permanent teeth when they grow in. In addition, our team may recommend sealants for adults in special cases; for example, if a previously placed sealant falls out, if you never had sealants put in as a child, or if your teeth are prone to decay and the preventive treatment may help.
Talk to us during your next visit at our Creve Coeur, MO and St. Charles, MO office to learn more about how dental sealants can help protect your child's teeth.