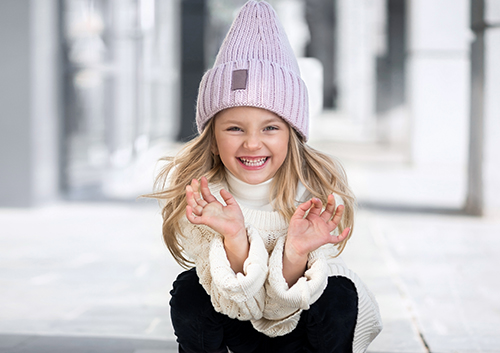 Perhaps you've heard your friends talking about dental sealants, and how well they prevent cavities. And as soon as your child's permanent molars come in, you absolutely plan to make an appointment at our Creve Coeur, MO and St. Charles, MO office for this treatment. But should you also be concerned with your child's baby teeth? Could they benefit from sealants too?
Even though those beautiful baby teeth are going to be replaced with permanent teeth, they should still be protected. Primary teeth help with speech development, enable your child to develop proper chewing and eating habits, and serve as place holders so that permanent teeth can erupt in the correct place. That's why you've been so careful to help your child brush and floss twice daily, and make regular visits to our office for exams and cleanings.
But some teeth are just harder to keep clean with regular brushing than others. Primary molars, just like permanent ones, have depressions and grooves on the chewing surfaces. These grooves collect bacteria and food particles that are hard for bristles to reach, providing a perfect opportunity for cavities to develop in those little molars.
Cavities are not the only problem which can affect primary teeth. Because baby teeth have thinner layers of protective enamel, a cavity can actually reach the pulp (the center of the tooth) more quickly, leading to pain and potential infection.
While baby teeth can be treated, with fillings, restorations, and even stainless steel crowns, preventing tooth decay is always our first, best choice. And dental sealants are recommended by the American Academy of Pediatric Dentistry and the American Dental Association as one of the most effective ways to prevent cavities in both baby teeth and adult teeth.
Dental sealants are safe and effective. Sealants are thin coatings (usually a plastic resin or other dental material) that cover a molar's grooves and depressions, making it impossible for bacteria and food particles to collect there. Applying them is a simple, pain-free process.
Each tooth will be examined first. If we find any signs of decay starting, we will gently treat that area before applying the sealant. After the tooth is cleaned and dried, an etching solution will be brushed on to the surface area being sealed. This etching roughens the surface so that the sealant will hold to the tooth more effectively. A thin coat of the sealant is then painted on and hardened under a curing light.
That's all there is to it! Sealants typically last from three to five years, and some last even longer. Keep up your regular careful brushing and flossing, and we will monitor the condition of the sealants at each exam.
Talk to Dr. Varble, Dr. Appelbaum, Dr. Dill and Dr. Wong about dental sealants. We'll let you know if your child can benefit from the procedure even before those baby teeth give way to permanent ones. It's never too early to prevent tooth decay!