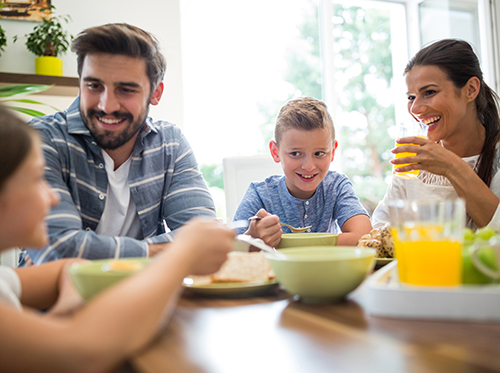 Did you know that the most common oral health diseases are tooth decay and gum disease? Not so coincidentally, they are also the easiest to prevent. As much as we would like for the brushing and flossing to do all the work for us, in reality, we really are what we eat — and a healthy diet is just as important for dental health as it is for the rest of the body.
Eating well boosts your immune system, and makes you less susceptible to gum disease and tooth decay. When you maintain a balanced diet, you provide your body with all the nutrients it needs to succeed. So what does a healthy, balanced diet entail? It's really quite simple. Here are some tips:
Focus on lean meats, veggies, whole grains, and healthy fats.
Limit your intake of sugary drinks like energy drinks and soda.
Keep your sweet tooth in check.
Beware of acidic meals and snacks that are high in salt and sodium.
Drink lots of water.
Unfortunately, there's no "one size fits all," magic diet that will automatically improve your oral health, but following the five guidelines above as best you can is a great way to start. Food and drinks that are high in sugar or acidity weaken your enamel, stain your teeth, and make you more likely to develop a cavity or gum disease.
At Dentistry for Children, we like to encourage our patients to drink a lot of water during the day. Doing so not only keeps you hydrated, but also helps rinse out the sugar and acid from various things you've consumed during the day.
If you think your diet might be affecting your smile, come pay Dr. Varble, Dr. Dill, Dr. Wong, and Dr. Parks a visit or give our Creve Coeur or St. Charles office a call! We're always happy to answer your questions.